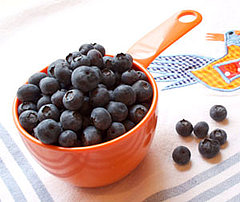 I admit that I have at times become obsessive about calorie counting
. I would keep record not only in food journals, but in my head. Throughout the day I would go over how many calories I'd eaten and how many left I could eat, over and over again. This frustration led to binging, overeating, and feeling bad about myself.
For me, binging was a way to free myself from the calorie counting and the anxiety that was around my weight to begin with. Because when I did binge, I didn't care at all about calories or the scale. It was a moment of freedom from the anxiety that was consuming me every moment of every day; anxiety that I did not even need to have to begin with.
I have expressed before how I am in the process of finding my happy weight. I am about 10-15 pounds over where I feel comfortable and feel my healthiest. These days, I still struggle with calorie counting, but I am by no means doing it to the extent to which I was before. Though, its hard for me to give it up especially since I found out that I have
hypothyroidism
. I'm worried that if I don't count calories, I will just end up gaining weight. In reality, I know that I am capable of eating the right amount of food for me and I know how to eat right. The problem is I just
don't trust myself enough to actually do this
, so I rely on counting calories to let me know that I am doing it right, rather than my own
internal cues.
I guess I would like to know from all of you:
Do you calorie count when your trying to lose weight?
If not, how did you learn to trust yourself?