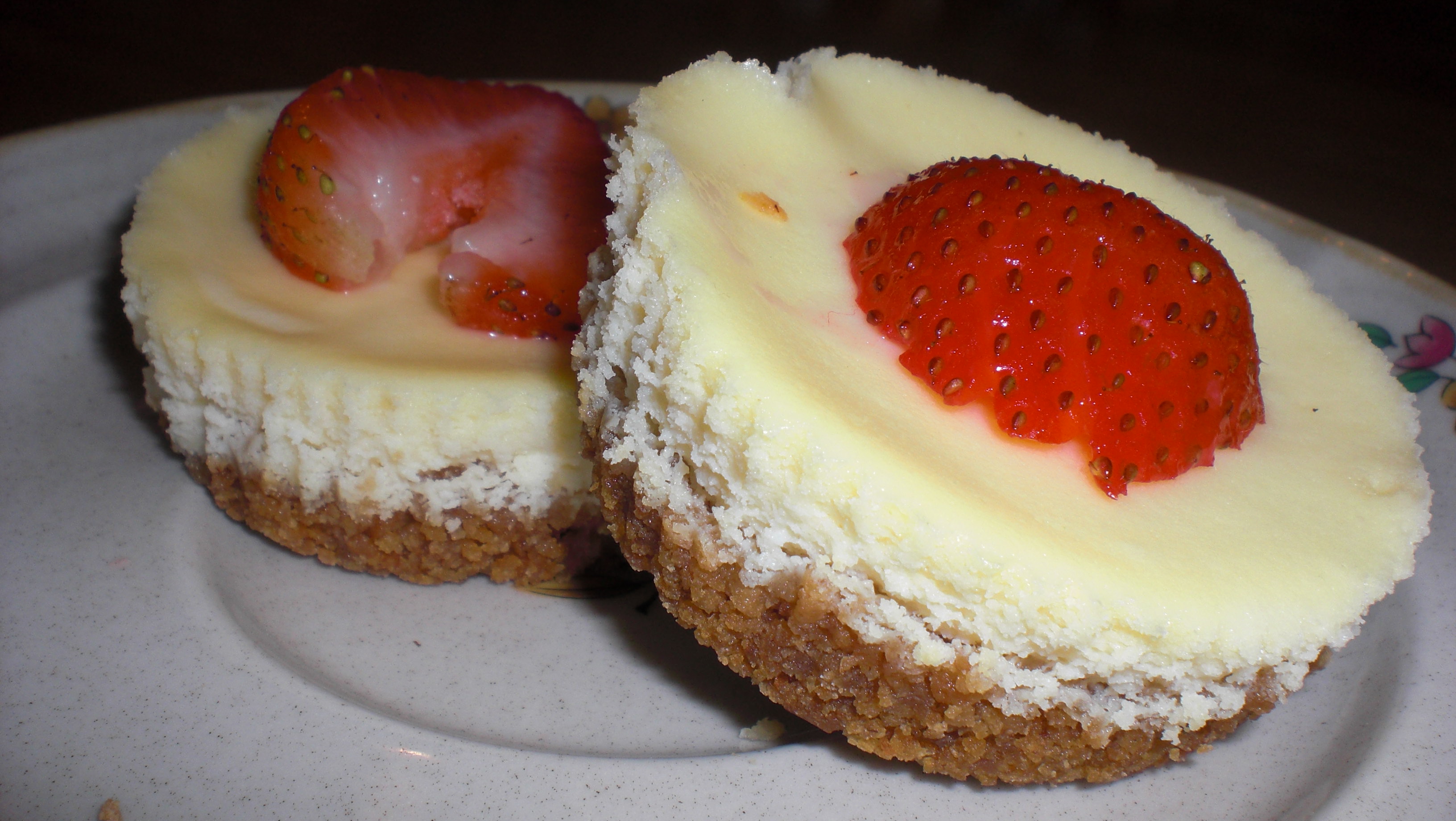 Okay, I admit. I am a little obsessed with cheesecake these days. A couple months ago, I saw a recipe on the Rachel Ray show for a cheesecake made with greek yogurt. Unfortunately, I cannot find it. I have been searching for hours. So I am going off of my own recipe here. Its packed with protein!
This makes 1 cheesecake: I cannot make a whole one because lets be honest, I cannot have this stuff around, I will eat it all. Self control, I know. Too bad I DO NOT HAVE ANY.
Ingredients:
2 tbsp low fat cream cheese
1/2 cup 2% Greek yogurt
2.5 packets Stevia + 1 tsp honey
2 tbsp egg whites
1 keebler graham cracker crust mini (you can find these in the baking section of S&S.)
1/2 tsp vanilla extract
Pinch of salt
2 strawberries
What to do:
Preheat oven to 350 degrees
Combine cream cheese, Greek yogurt, and egg whites.
Mix in honey and stevia, vanilla extract, and salt (just a pinch, please).
Put into graham cracker crust.
Bake for approximately 15 minutes or until firm.
Let sit to cool, then place in refrigerator until a little bit firmer.
Top with sliced strawberries
MMMM. Perfect for thanksgiving! Especially, if you added pumpkin! Or, you could even add some lime to make key lime? I mean idk, but its worth a shot! =)